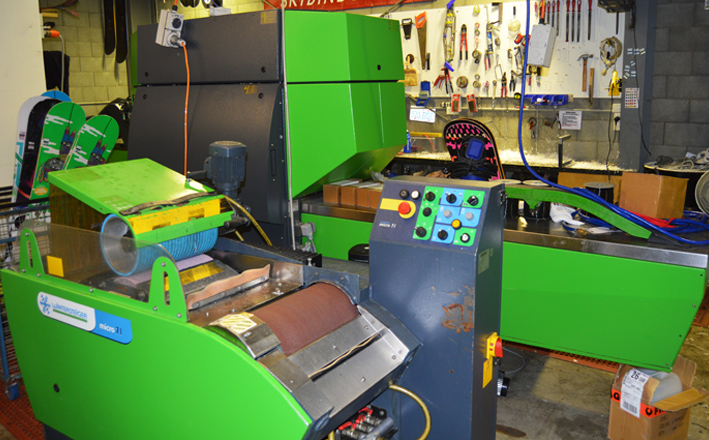 Ski or Snowboard Tuning & Repair Service
How are you're skis or snowboard performing on the snow – could it be turning better, faster and be more responsive? These are the questions you need to ask of your equipment, and if it gives you a resounding no – its definitely time for some TLC and a Tune up.
BOSS OUTDOOR SPORTS, have all the latest machinery to fix any dings, stone grind the base & edges, and give your equipment a premium wax job – ensuring you're getting the best on snow experience from you're skis or snowboard.
Workshop Services & Rates
MACHINE WAX

$5

HOT IRON WAX

$20

EDGE & WAX

$40

GRIND, EDGE & WAX
*Rough belt, finsh belt, edge & wax

$55

STANDARD SERVICE / TUNE
*Base repair, rough belt, finish belt, edge & wax

$65

FULL TUNE
*Base repair, rough, belt, finish belt, stone grind, edge & wax
from

$75

ALL REPAIRS
D-Lams * Edge Dings * Splits * P-Tex (must be assessed by technician)
from

$30

HIGH PERFORMANCE WAX
*Layered Fluorocarbon wax
from

$35

BINDING RE-MOUNT

$80